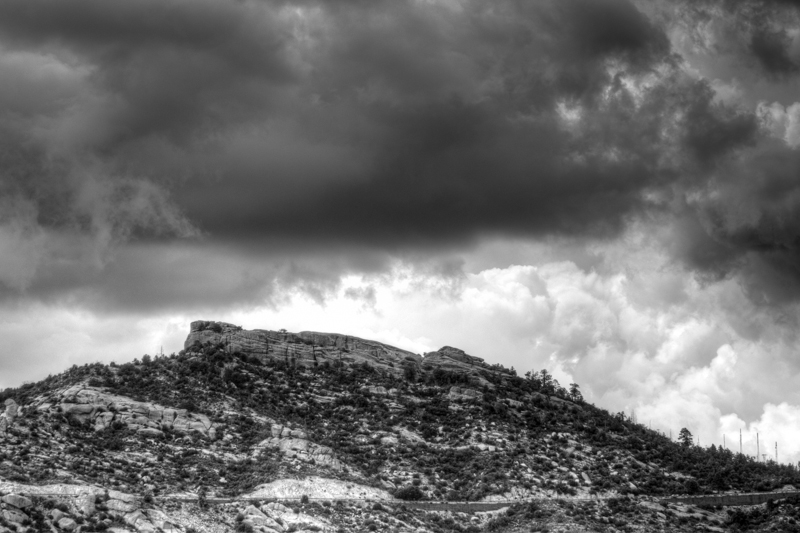 Lizard Rock in the Santa Catalina Mountains – picture taken near the Bug Spring Trail above Bear Canyon
'Big' adventures/plans are everywhere at the Summit Hut – just today I heard from my friends at the Summit Hut about: the Grand to Grand Ultra, training for the Javelina Jundred, two different upcoming trips to Mount Rainer, climbing/biking/trail running in Alaska last month and an upcoming Grand Canyon R2R trip.

Sunrise from Lizard Rock
But sometimes you need a smaller adventure… perhaps Lizard Rock? Great views, a rocky ridge at the top, total distance of .6 miles, all the hiking is off-trail – what a fun adventure!!!

Looking down into Tucson
The parking for Lizard Rock is one of the unmarked pullouts just before Mile 16 (the parking pullout on the west (left) side of the highway is first if going up the mountain – this is where you will start the hike – about .1 miles up the highway there is another parking pullout on the east side).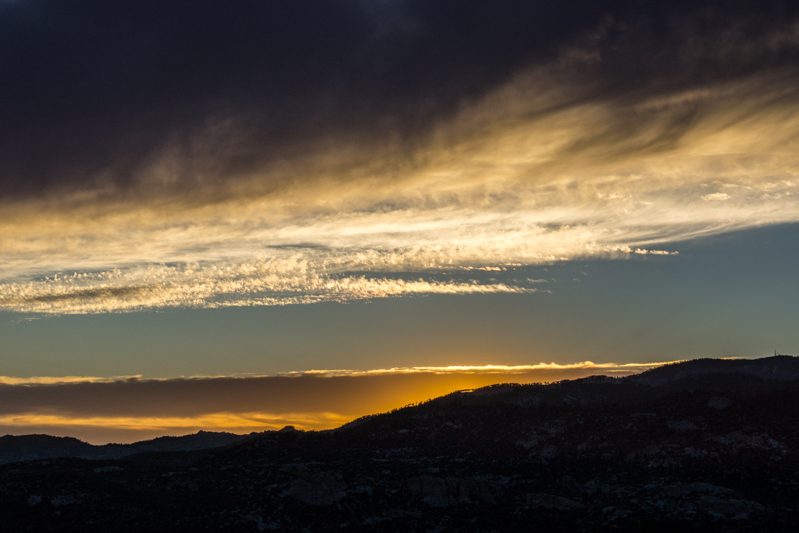 Sunset – looking west across the Santa Catalina Mountains
There are many possible paths to the top – none that I have found are great…

Headlamps moving across the rocky top of Lizard Rock
After a number of trips up this is my best suggestion: start in the parking pullout on the west side of the highway, take the most obvious indistinct trail up to an old campsite, turn left onto a small trail, keep going up to the top!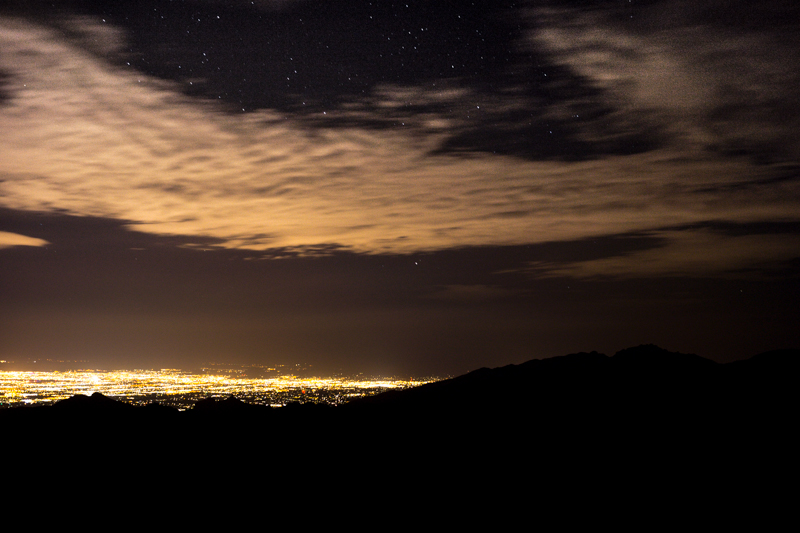 Tucson city lights, clouds and stars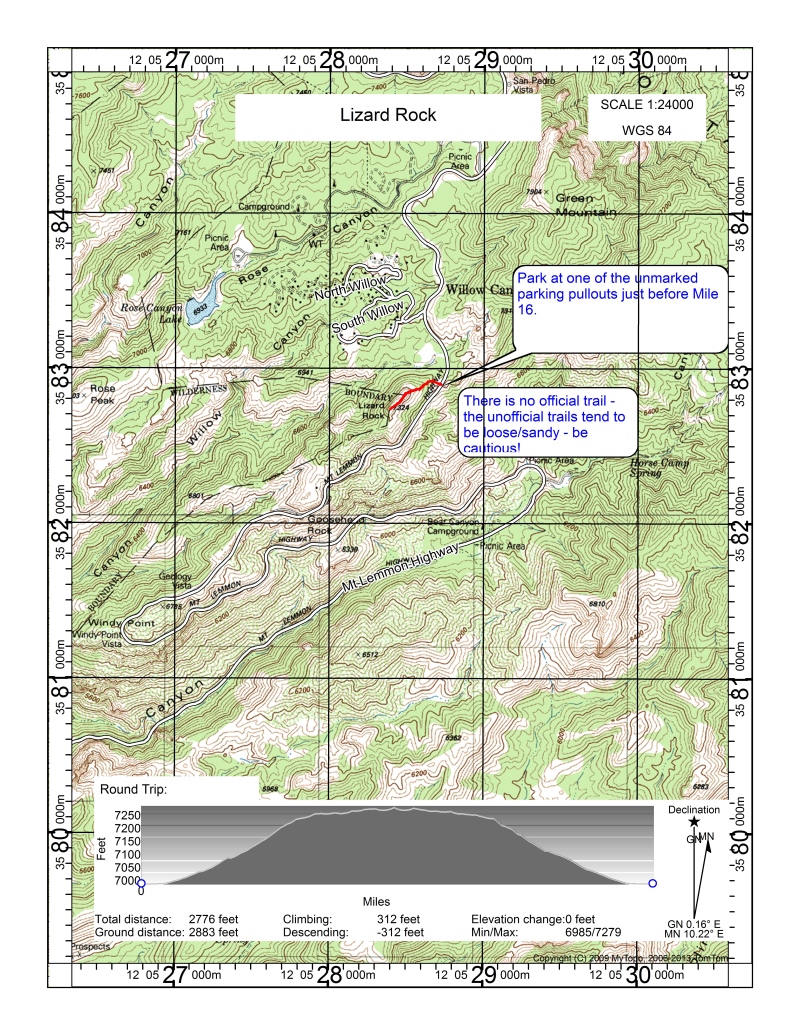 Map with comments – High Resolution PDF (3.86 mb) or High Resolution JPEG (4.87 mb)