MAKING A DIFFERENCE, TODAY AND TOMORROW
In Nepal, many children grow up in remote mountain villages, and are deprived of basic education. The Sherpa Adventure Gear Fund provides a brighter future to the children of Nepal through empowerment and education. Working alongside respected Nepal-based organizations, we fund scholarships, build schools, support orphanages and provide safer living conditions for the youth in our homeland.
For every product Sherpa Adventure Gear sells, 25 cents is donated to the Sherpa Adventure Gear Fund. By doing this, we honor the dreams of our elders to make a better world. Currently, there are 10 students enrolled in school. We provide each student with full tuition, room and board, after-school activities, school supplies and uniforms.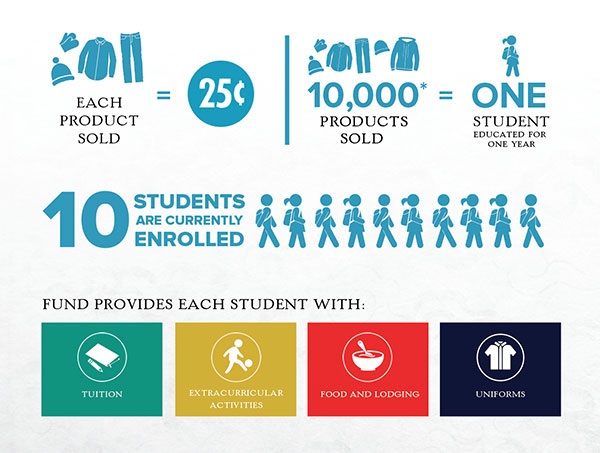 Meet some of the students currently in our program.
"I want to become a doctor to take care of my neighbors whom I like very much."- Pasang Lhamu Sherpa, age 12, grade 6
"I want to become a social worker and help everyone around me."
– Jigmay Kusang Sherpa, age 13, grade 8
"Biology and the sciences come naturally to me. My aim is to become a surgeon some day."
– Penzum Sherpa, grade 7, age 12
As we grow, we see endless possibilities ahead. In the short term, we are working to grow the number of students we are able to support. Looking ahead, we have a long-term goal to build a school, to provide an even greater opportunity to additional students and communities in need.
We say "tho-chey" – thank you – for purchasing our products and donating to the Sherpa Adventure Gear Fund. When we see the smiles on those children we have helped, we know that our hearts have guided us to do the right thing.