Consider the Options
With so many options available, start by determining overall capacity required, which is measured in liters or cubic inches. Day hikes and overnight trips usually require fewer than 45 liters for most individuals. Longer excursions often require more capacity from 60 liters and up. Volume requirements vary from one person to the next and also change depending on where the backpack will be used and the conditions of the area.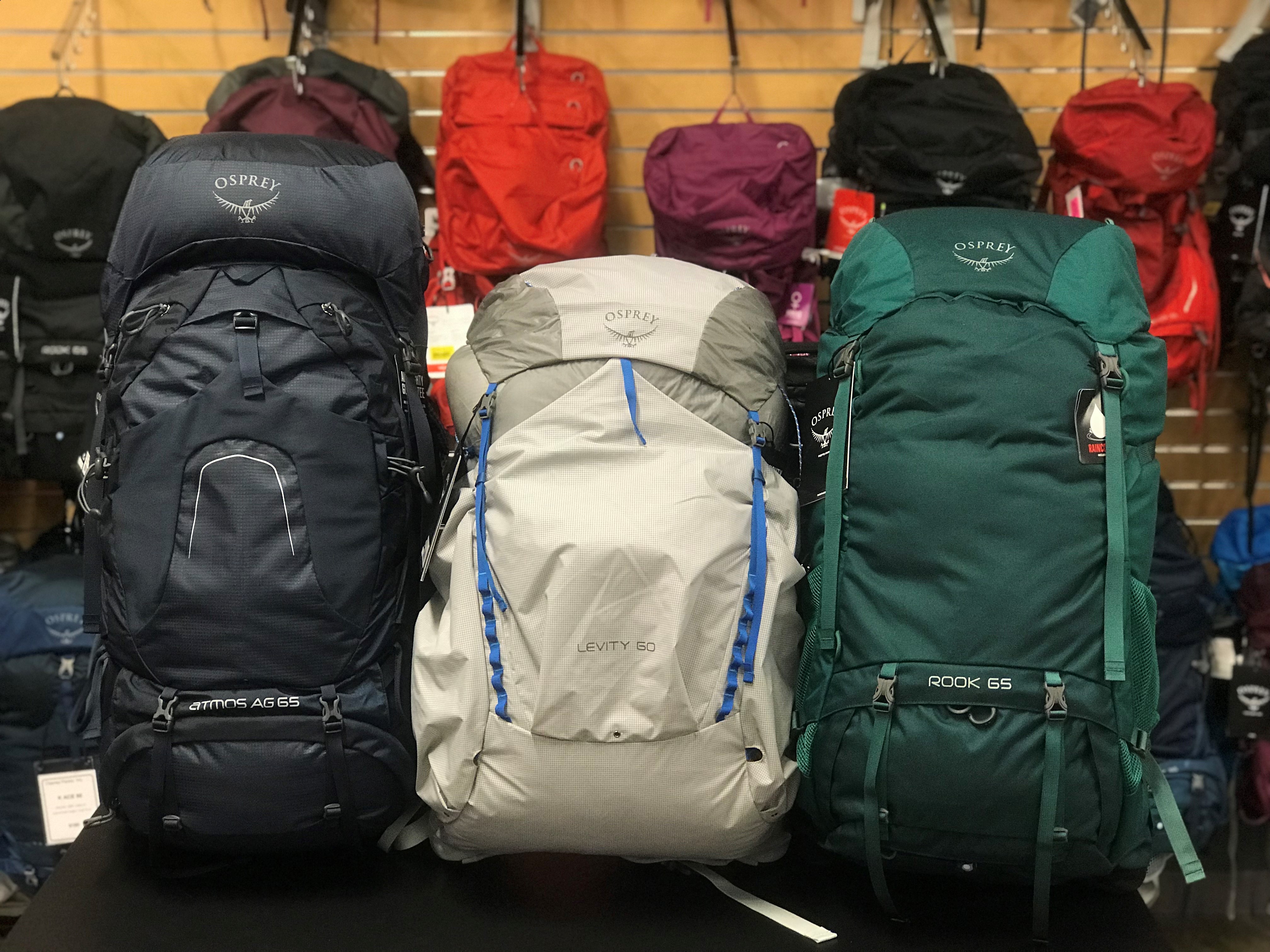 It is also important to consider the construction of the bag. Certain backpacks feature ultralight material (Levity 60 above), which brings overall weight down, but compromise on durability. Some bags have plenty of pockets, which are a tremendous help when it comes to organization and being able to find gear or equipment easily.
Measure & Adjust
Torso length is the distance from hips (iliac crest ) to shoulders (C7 vertebrae ). This measurement is crucial in determining which pack size is optimal for an individual. Dialing in torso length of a backpack ensures that both the hip belt and shoulder straps can adjust to be comfortable and effective. A soft tape measure or pack sizer (picture below) can be used to determine torso length.
Once the correct size is determined, the overall torso length of the pack will need to be either shortened or lengthened in most cases. The backpack should be adjusted so that the hip belt sits on the top of the hip bones, while the shoulder straps should rest on the top of shoulder comfortably. Ideally, the shoulder straps should conform to the back without any additional space between the wearer's back and the pack. Torso length does not require adjustment once the proper fit is achieved.
There are four additional points of adjustment on most backpacks including the hip belt, shoulder straps, load lifters, and sternum strap. These adjustments can be changed from one use to the next. It is important to place the middle of the hip belt on the top of the hip (iliac crest) first, and then tighten both shoulder straps. The load lifters, just behind the shoulders, should be pulled until the body of the back is parallel with the wearer's torso. Finally, the sternum strap should be tightened until there is no slack left and the shoulder straps rest in a comfortable place. This strap does not need to be overly tight.
Try Multiple Backpacks
It is important to explore and try on multiple models and designs to see what they have to offer. Backpacks have different suspensions systems that carry differently from one model to the next. Trying on more than one is crucial to finding the perfect pack. This process is just like trying on multiple pairs of shoes in order to find which is most complimentary to an individual's body.
Find the pack that's right for you by shopping Summit Hut's huge selection of backpacks and gear.