8 events, two running packs, one running belt, 4 or 5 pairs of shoes and many lessons learned, it has been a great running season for me. A few mantras carried me down the trail; relentless forward progress, pep talk!, just keep moving, it doesn't matter if you hurt you have to get back to the car, that's probably not a mountain lion…, and my latest favorite Run Hard, Eat Chili Dogs.
Here is a quick recap of the races and lessons learned:
1.  Cave Creek Thriller 31k- A great way to start the year. This race is challenging enough to let me know I need to train more but is still fun and motivating. Temps we're warm this year for October but time spent running in in the heat always pays off later.
2.  Pass Mountain 26k- I can run after I camp without too much trouble. I also need to be mindful of how fast I start.  I tried to "just relax and run" and I went out too fast. It was also a reminder to run with my head up and look for course markers. A couple of my friends missed a turn and it cost them a couple of miles.
3.  McDowell Mountain Frenzy 25k – I learned I can run while I'm sick. Actually, I can run a lot better than I thought when I'm sick. Also, Shoe changes are in interesting option for long events but I'm not sure if it's for me yet.
4.  San Tan Scramble 50k – I can do it! This event was a great confidence booster for me. I learned the importance of starting to work on having a positive attitude when I started to taper. It was a 50k PR by and the confidence I got after that race carried me through OP50. It also allowed me to get over the mental challenge of running through the start/finish for another lap and was good drop bag practice.
5.  Cold Water Rumble 50k – This was a real mental challenge for me. It was my plan to start tired and I almost over did it. I learned that no matter how sloppy or heavy my legs feel, I can still hit a running stride, albeit a slow one. I also got to run with a couple of 100 mile racers.  It was interesting to hear what they were thinking about around mile 40ish. I really worked on my mental expectation of fatigue and reminded myself that I could go farther.
6.  Elephant Mountain 22k – This event turned into a final shakedown run before OP50. I only did the 22k but it was just enough to leave me wanting more (perfect). My girlfriend also came out and ran which was awesome. It was the only race I did without a pack or belt, relying completely on the aid stations. At the last water station I grabbed a cup of water and realized how bad I had been feeling after I drank it.
7.  Old Pueblo 50 mile – my first 50 mile race. 2.5 inches of rain, howling winds up to around 45 mph, hypothermia all around me, it was an epic day.  But all said and done, it went better than I had hoped. I was ready mentally and physically and I'm actually thinking about doing another 50 mile race, maybe. 
8.  Mesquite Canyon 30k – The last event of the season.  The previous year I ran this as my first 50k so it was fun to only do the 30k this year. The course is challenging but rewarding. I had enough time to think about the miles ran over the past 5 months and really enjoy the day. I was hurting a little but was still able to put down a good time and feel satisfied at the day's effort.
Here are a few favorite pictures from my events and adventures: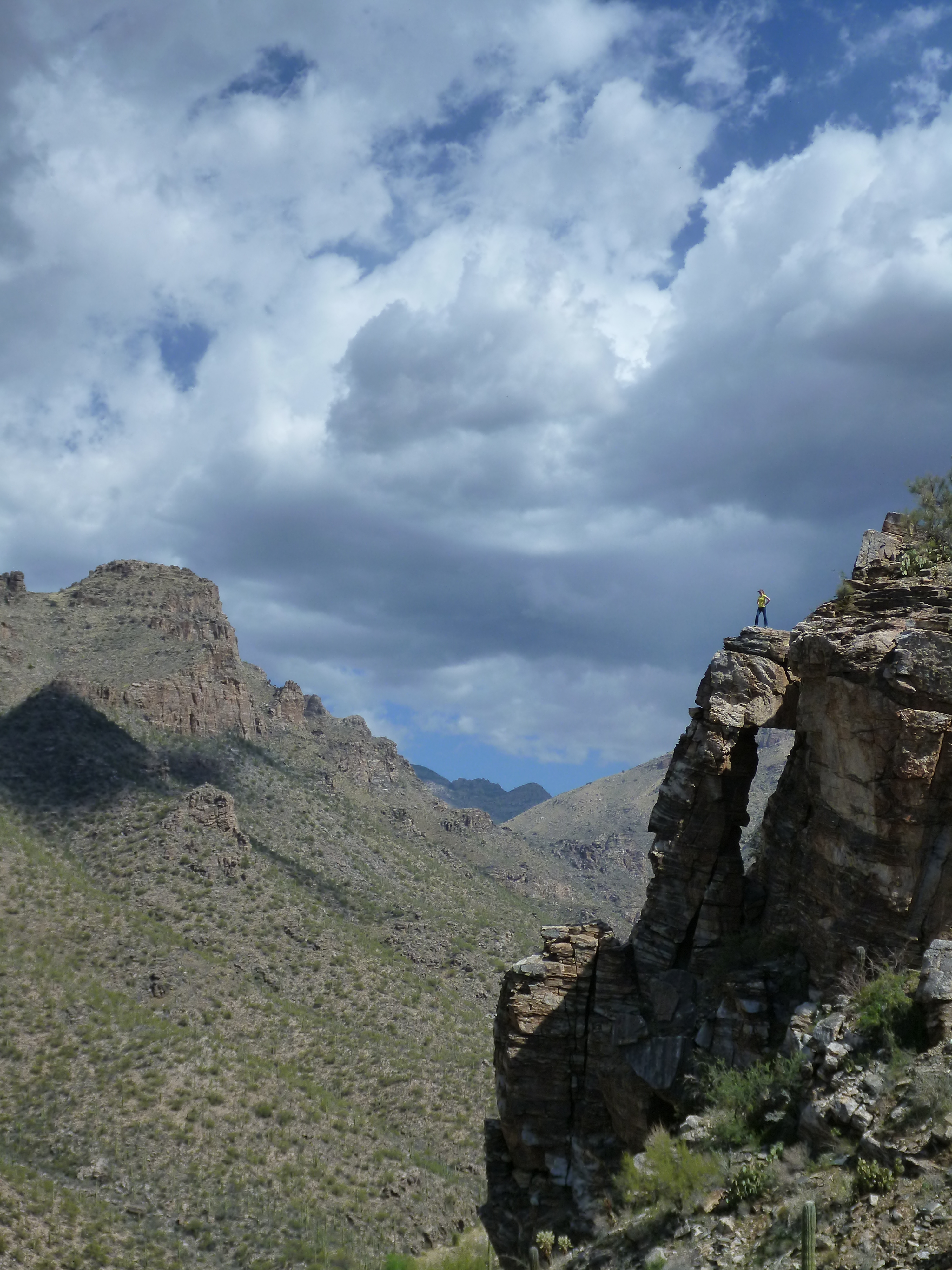 Bear Canyon Arch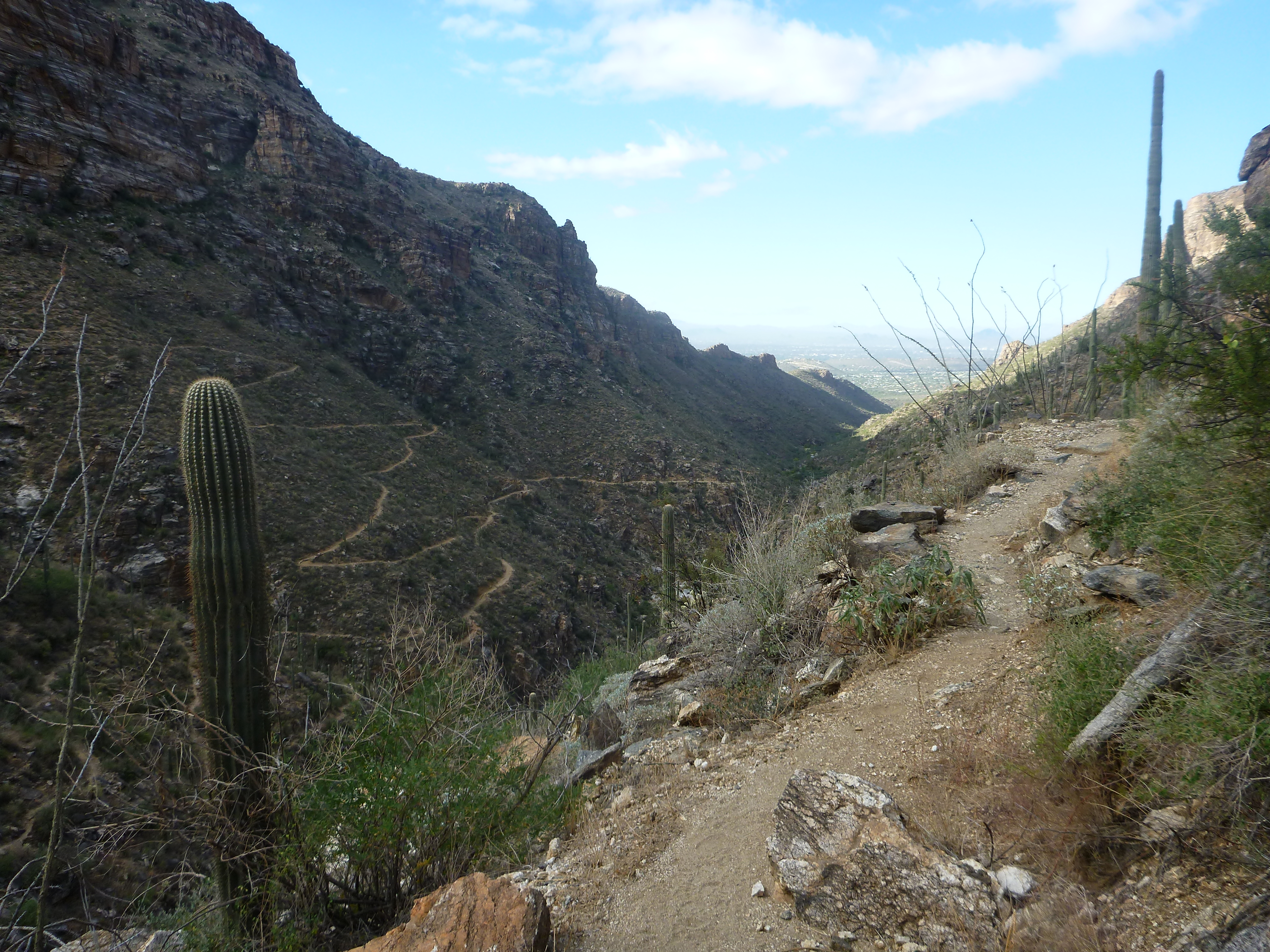 Bear Canyon Trail above Seven Falls
Elephant Mountain 22k
Green Mountain Trail in November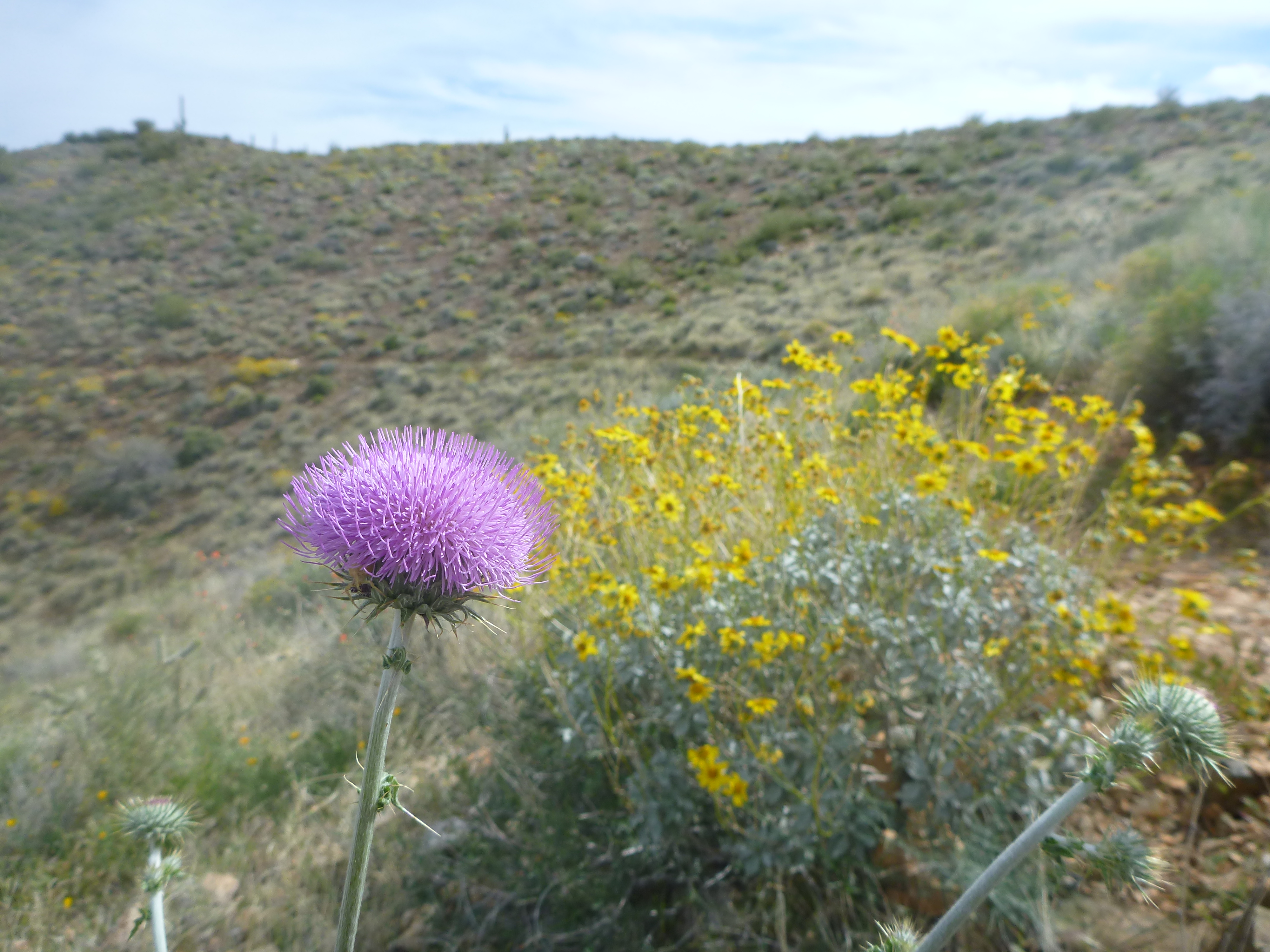 Mesquite Canyon 30k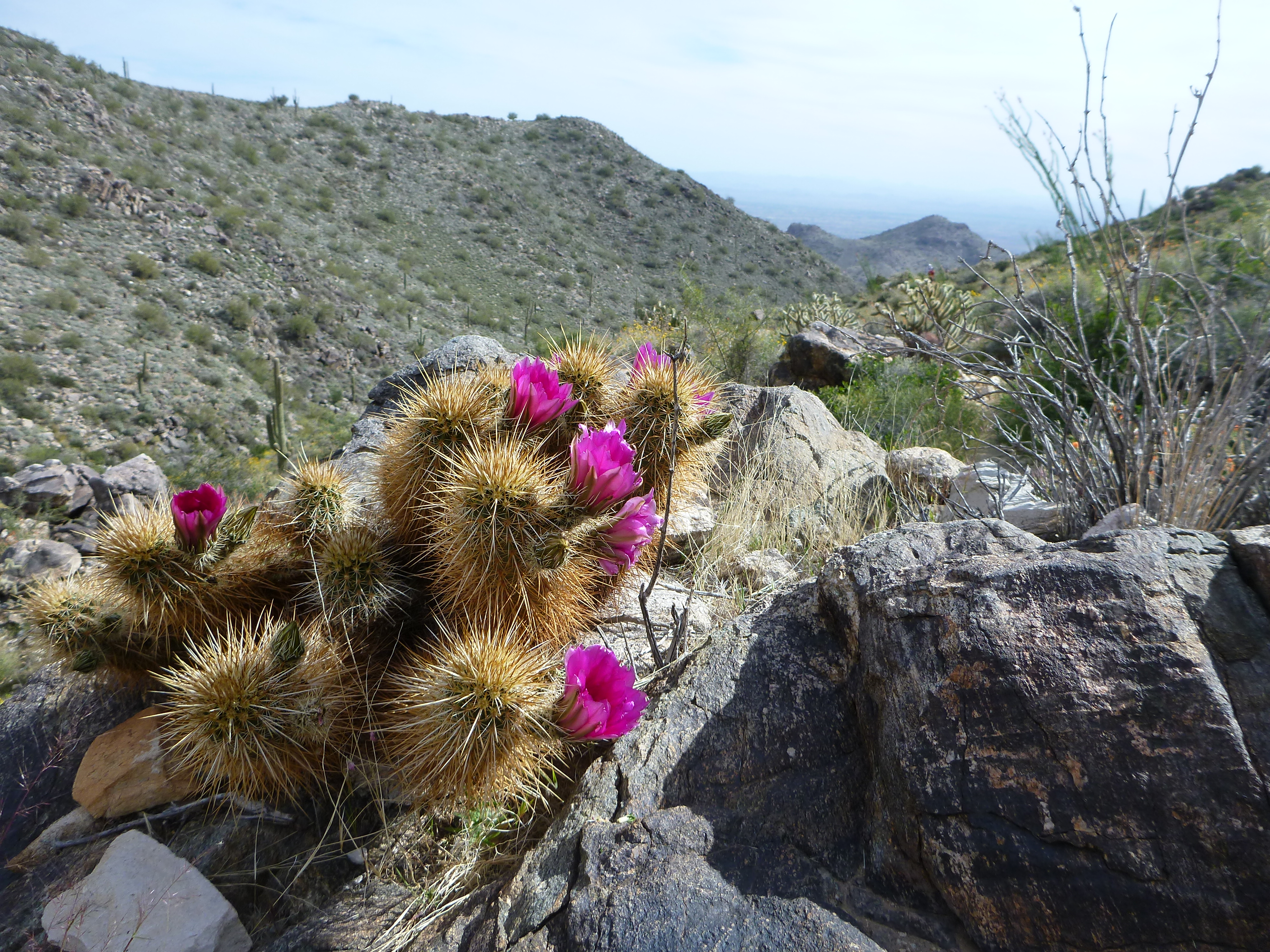 Mesquite Canyon 30k
Mesquito Pass, half way through the Leadville Half Marathon
Sabino Canyon parking lot before a long run
Santa Rita Mountains training for the OP50 with Jeremy Davis
Sunrise over Phoenix
Tortolita Mountains